pulse
Raise your pulse with this strength & cardio-based vinyasa that uses upbeat music (EDM, hip-hop, pop, etc *Explicit*) to intensify your workout!
We focus our movements to the beat of the music and our breath follows

Flows include arm balances, standing postures, and dynamic pulses to raise your heart rate!

Open to all levels, modifications are always offered so everyone can participate

Each class has a new playlist, new flow (no set sequence), and a new challenge posture

The fast-paced beat allows us to get out of our heads and into our bodies for one hour of bliss
CERTIFIED YOGA INSTRUCTOR - Asheville Yoga Center (from July 2019)
power flow
Power yoga is an strength-based variation of vinyasa yoga that focuses more on strengthening our supportive muscles and improving our active flexibility
Following the vinyasa principles, we string postures together using our breath

We focus our movement with intention and mindfulness, allowing us to truly hear our bodies and connect to our mind to the present

There is no set sequence, each class is different -- with the focus on working our entire body

Music is softer, the flows are held longer with some dynamic movement to fire up the muscle groups
yin yoga
We are all about wholesome training - body, mind and spirit. Our yoga flow classes include traditional flows to warm you up before settling into some yin. Come ready to breathe and recenter as you hold poses between 3-5 minutes to allow a deep release.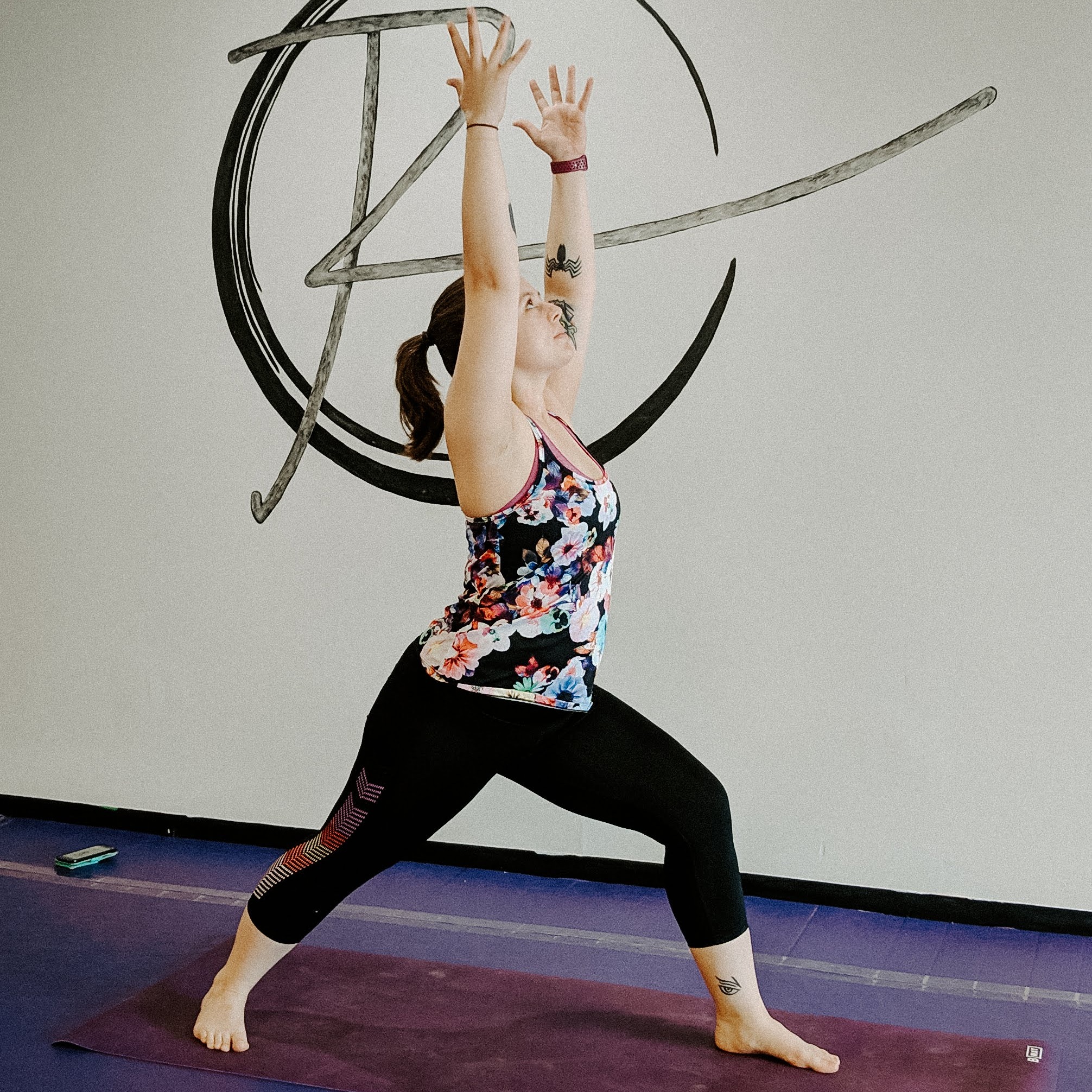 Training Hot Hybrid Yoga Teacher Training Level 1 200 Hr
fit x
Expect to sweat as you gain muscle and become stronger in our morning classes. These classes are a total body workout with a focus on plyo + iso metric movements.